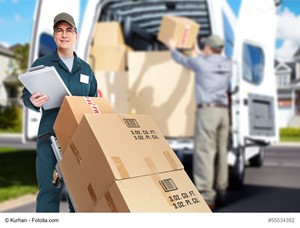 If you recently bought or sold a house, it may be only a matter of weeks before moving day arrives. As such, you may want to start planning ahead and contact a moving company to help you prepare for the big day.
Ultimately, not all moving companies are created equal. And if you make a poor selection, you risk encountering problems with your moving company as you try to take your belongings from one address to another.
Differentiating one moving company from another can be simple. In fact, there are several questions that you should consider before you hire a moving company, and these are:
1. What do I need from a moving company?
Moving from a big house to a small one is very different than relocating from an apartment to a home. Thus, you should consider your moving day needs and tailor your search for a moving company accordingly.
Don't forget to evaluate your moving day budget too. If you consider how much money is at your disposal, you can map out a search for a mover and discover a moving company that falls within your price range.
2. What services does a moving company offer?
Many moving companies will help you pack up your belongings, move them to your new address and help you unpack. Comparatively, some moving companies only offer limited support on moving day.
Think about which moving day services you'll need before you choose a moving company – you'll be glad you did. If you know what you want out of a moving company, you can narrow your search and quickly find a mover that will match or exceed your expectations.
3. What are past clients saying about a moving company?
Oftentimes, it helps to look at client reviews for moving companies. These insights can help you understand what it is like to work with a particular moving company before you make your final decision.
If customers frequently rave about a moving company, this is a positive sign. In this instance, you may want to move quickly to hire a moving company for your upcoming relocation.
On the other hand, a moving company that receives many negative reviews should raise red flags. If most customers are not satisfied with the support they receive from a particular moving company, you may want to consider other movers.
Finding the right moving company may seem difficult, particularly for individuals who have only a limited amount of time to relocate. But if you collaborate with a real estate agent, you may be able to discover the ideal moving company in no time at all.
In addition to helping you buy or sell a home, a real estate agent will make it easy for you to enjoy a seamless move. A real estate agent likely can put you in touch with the top moving companies in your area. As a result, a real estate agent can help you find a great moving company, regardless of when you need to relocate.